Ghanaians React As Dr. Mahamudu Bawumia Donates GH¢300,000 To Peace FM's Kokrokoo Foundation
Mr. Akbar Yussif Rohullah Khomeini, a Member of the New Patriotic Party (NPP)'s Development in Freedom has used his Facebook account to revealed that the Vice President of the Republic,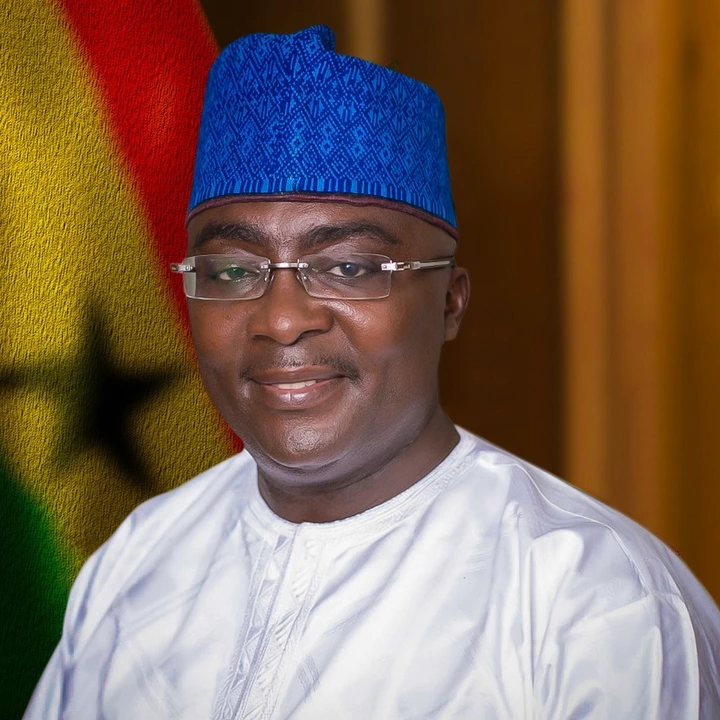 He further revealed that the amount involved is GH¢300,000 which is going to assist purchase 5 incubators for babies. This is what Mr. Akbar Yussif Rohullah Khomeini wrote on his Facebook page:
"Vice President Dr. Mahamudu Bawumia has presented a cash donation to the Kokrokoo Foundation of Peace FM for the purchase of 5 incubators for babies. God bless him".
In your pictures below is the morning host of the Kokrokoo show, Kwame Sefa Kayi receiving the GH¢300,000 cash donation from the person sent to represent Dr. Mahamudu Bawumia. This Foundation has already helped many new babies from premature death.
The Kokrokoo Foundation has taken unto itself to assist parents in this direction by equipping our health facilities with baby incubators. Many Ghanaians upon hearing this news have blessed the Vice President for his kindness towards the welfare of babies in the country.
Others said that this money should have been invested into our healthcare directly instead of donating to a private Foundation to be used for our health facilities.
Check out comments from some Ghanaians below.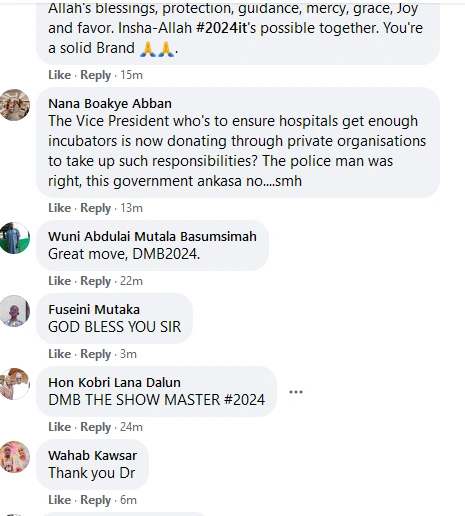 A Facebook user known as Yussif Kadaji reacted that "Great move Doctor Mahamudu Bawumia. May Allah replenish you with Allah's blessings, protection, guidance, mercy, grace, Joy, and favor. Insha-Allah #2024 it's possible together. You're a solid Brand".
Another Facebook user known as Mamaki Gamene also said that "Why donates money to fix a problem when Ghanaians put you there to do exactly that. What a joke".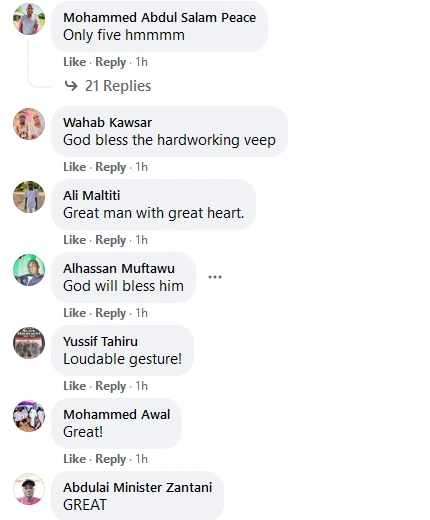 Wahab Ali Kawsar added that "Great man with a great heart, God bless you".
What Do you make of Dr. Mahamudu Bawumia's contribution toward's the Kokrokoo's Foundation?
Ghanaians React As Dr. Mahamudu Bawumia Donates GH¢300,000 To Peace FM's Kokrokoo Foundation
source: opera news